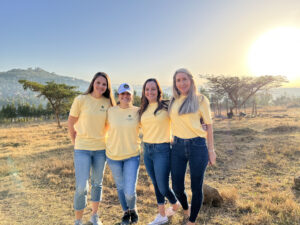 Day two started with a glorious sunrise.  We were up before the sun and spent time sitting at the top of the hill overlooking the surrounding town.  It is hard to describe the peace and tranquility that we feel in this place.  It's like a step back in time to a slower pace of life.  We took time to pray and thank God for all he has done.  It was a rare time for us to just be still and take everything in.
Nearly three years ago we visited BOH for the first time with the plan to help feed 80 orphaned and vulnerable children.  We had no idea how we would do that, but we knew that God had placed them in our path and was asking us to act.  Now, we serve over 200 children alongside BOH and we are excited to see the many ways that God will continue to work in this community.
We spent the early morning checking in on our Fafa feeding program.  In Gondar, children in our program receive fafa 6 days per week along with tea and milk.  The children have a joy about them now and look so much healthier since receiving this regular nutritious breakfast.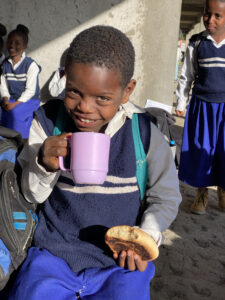 We spent time with our physical therapist who assists our special  needs kids to achieve their best quality of life.  He dreams of one day opening a pediatric therapy center to help the hundreds of children in the surrounding area in need of services.  It would be only the second of it's kind in all of Ethiopia.
Next we met the 44 new children from the community that have been added to our program.  We are always thankful to be able to help more children.  There are so many who need assistance and we've seen how much sponsorship impacts their lives.  We look forward to seeing them grow and thrive at school and are grateful for the hope they now have for their futures. 
We finished the night with dinner out with the teens in our program.  We spent time recounting God's faithfulness in their lives and several teens shared how they have seen God guiding and protecting and providing for them.  These kids are approaching adulthood and all of the uncertainties of leaving their home.  They expressed their gratitude to their sponsors and are so thankful for the hope they have knowing there is someone pulling for them in this world.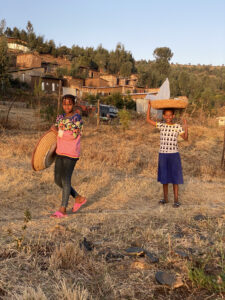 While the day was filled with much joy, we also carried away the heaviness  of the many difficult stories we heard and the tragic situations that our children struggle through each day.  
The contrast between the reality of our lives and theirs is impossible to reconcile. We are rich in many ways and to whom much has been given, much is expected.  The Haddis team is committed to working diligently to continue to meet the needs of this community and using the resources God has given us to help those in need.
We also know that we are not the only ones giving back.  We were abundantly blessed by the time spent with these children and staff and have so much to learn from Ethiopian culture.  They love and take time for people in ways often missed in our busy culture. Their warmth and concern for eachother is something the world needs more of and we hope we will take these lessons home to our own families and communities.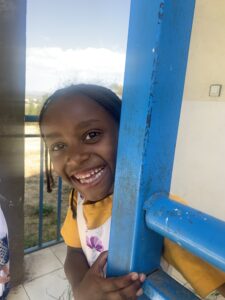 There is no greater love than to lay down one's life for one's friends. John 15:3