Haddis Ministries is a non-profit organization that was established in 2019 after the needs of 80 orphaned and vulnerable children in Gondar, Ethiopia were brought to the attention of our founders.  The children were in a critical state due to inadequate food supplies, no access to running water, educational deficits and acute and chronic illnesses and disabilities.
After an initial trip to assess the needs of these children in person in April of 2019, the founding members of Haddis Ministries felt compelled to assist these children and their caregivers. In addition to the 80 orphaned children, 54 of the most vulnerable children in the surrounding community were identified by the local government as being in urgent need of assistance.
After establishing our 501(c)3 status in the United States, Haddis Ministries began advocating for these children and securing funding to meet their needs. Through our partnership with Bridge of Hope Ethiopia in Gondar and most recently, Yenigat Birhan in Addis Ababa, Haddis Ministries has since grown to care for over 200 children at two projects in the Amhara and Addis Ababa regions with hundreds of additional children currently waiting to be added to the program.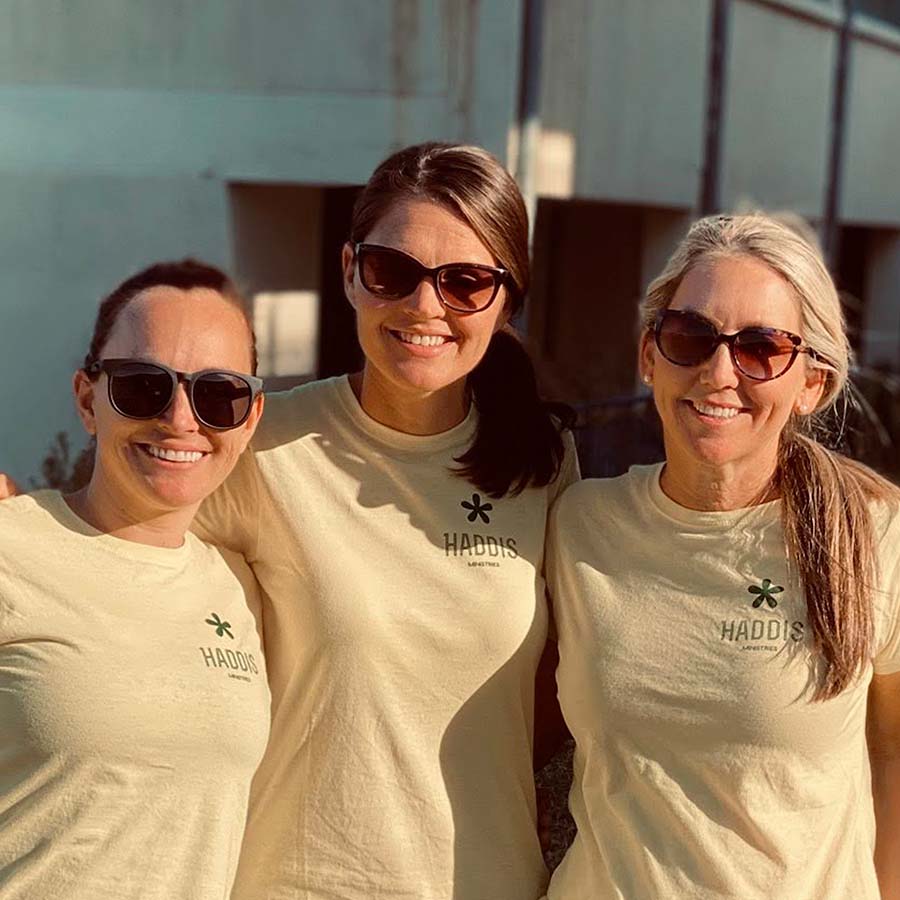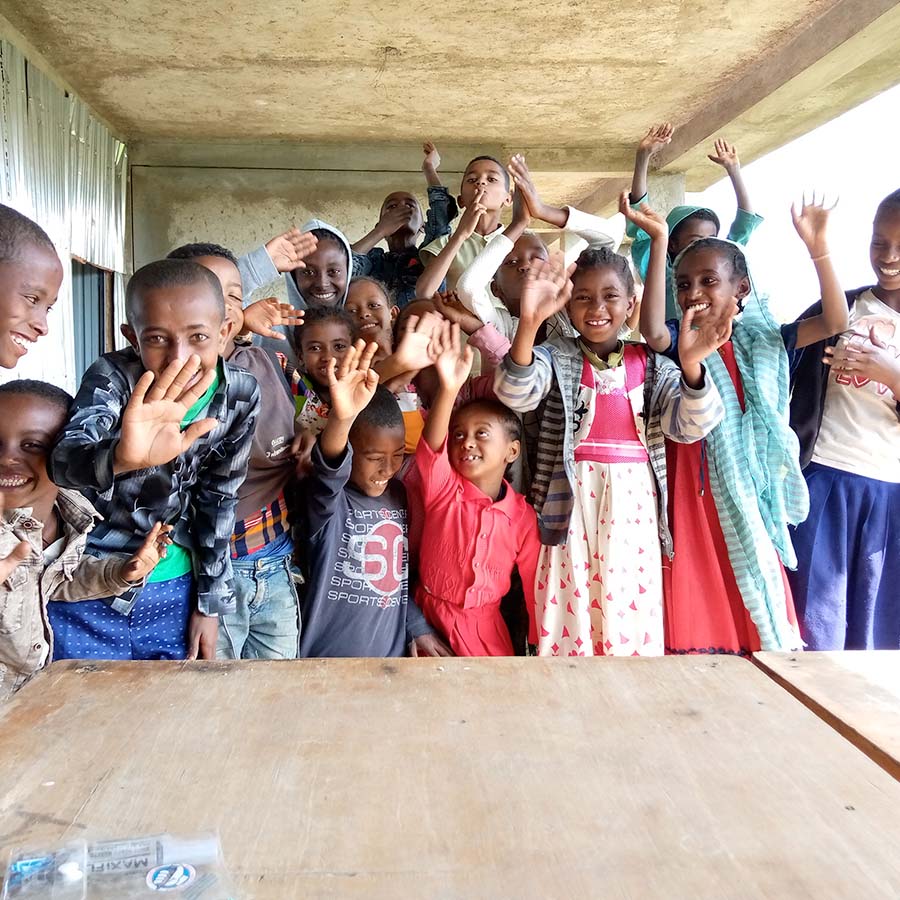 Our purpose is to serve the children in our program in love. It is our desire that through providing nutritionally dense supplemental food, clean water and hygiene training, routine health maintenance and medical intervention when necessary along with school supplies, uniforms, tuition and tutoring our children will be able to pursue educational and vocational opportunities that lead to sustainable employment and the ability to be self-sufficient. 
In addition to caring for themselves, Haddis envisions entire communities being transformed as these children grow and enter society to effect change and become leaders in their own communities. Haddis has proposed to fund and support income generating activities among their caregivers to provide additional avenues for sustainability and empowerment.
The Haddis Team was started by three moms who had adopted children from Ethiopia. After many visits, their hearts grew for this east African country, its kind-hearted people and rich culture.
Jessica and her husband Nick live in South Carolina with their 8 children. Jeanie, her husband Will and their 8 children live in Florida as do Aimee and Carl and their 3 kids.
Once their eyes were opened to the many needs of the orphaned children and families in Ethiopia, they felt called to be the voice, heart, hands and feet of Christ in reaching out to help in any way they could.
On the ground in Ethiopia is the ministries' Country Director, Misikir, who lives in Addis Ababa with his wife Hiwot and their two children.
More About Misikir
Misikir Genene was born and raised in the Southern part of Ethiopia in the Sidama region. He is married and a father of two. He earned his bachelor degree in Marketing Management from Addis Ababa University and a graduate degree in Leadership and Management from Ethiopian Graduate School of Theology (EGST). Most recently, he earned an MBA in Non-Profit Corporate Management.
Currently Misikir serves Haddis Ministries by leading the sponsorship programs in Ethiopia. In his spare time, he likes to be with his family and friends, walk, and read books. He is passionate about God's kingdom, the wellbeing of children and holistic development of human kind.