Beyond the Bridge Program
A bridge is meant to connect two things to one another and reduce the gap between them. This program is a way to fill in a critical gap in care between adolescence and adulthood for orphaned teenagers.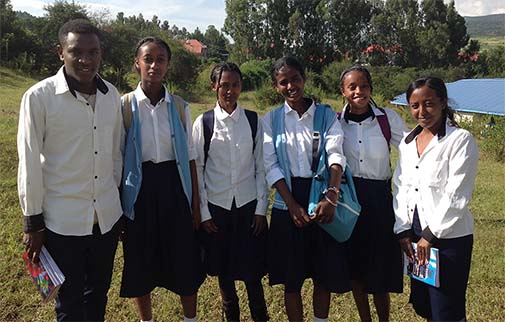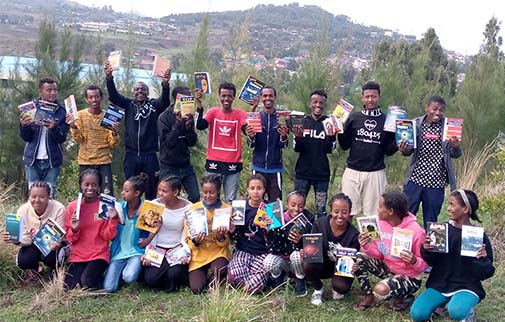 Over the years we've spent time with the older children who live in the orphanage at Bridge of Hope. Most of these kids have been raised there since a young age and are either totally orphaned or their parents are no longer able to care for them. For these teens, the staff and other children at Bridge of Hope have become their family.
Although the Bridge of Hope orphan care model strives to provide a home-like setting with nannies serving in motherly roles, it's just not the same as having your own parents who are dedicated to your well-being and future success. There is a profound sense of uncertainty as they approach the end of their high school years knowing that they will soon leave the orphanage to attend university or join the workforce.
The transition between childhood and adulthood is difficult in the most stable of circumstances. But can you imagine what it feels like for an orphan? There is no safety net. They are truly on their own. 
Children who age out of orphanages are at extreme risk. According to one study, they are 10 times more likely to become involved with prostitution, 40 times more likely to have a criminal record and 500 times more likely to commit suicide compared with the average teen. 
Bridge of Hope and Haddis Ministries are committed to rewriting these statistics for our older kids. Currently, the teens at Bridge of Hope are supported throughout their college years. They receive support in the form of school supplies, hygiene items, tuition and vocational training assistance, life skills training, tutoring and letters of encouragement from sponsors. The goal is to guide them throughout their schooling and prepare them to join society as they reach adulthood. 
Sweet Banche, sponsored by the Mercer family, when asked how her life has changed since being in the sponsorship program said, "I feel secure because in the future I will have a family." She genuinely views her sponsors as her family and is so thankful to have a family of her own to support her during this next phase of life. When asked what the best part of being a part of Haddis Ministries was, she said, "Haddis Ministries is teaching us to help others and I want to do this with my life." Banche plans to attend university in September and hopes to become a lawyer so that she can fight injustices in her country.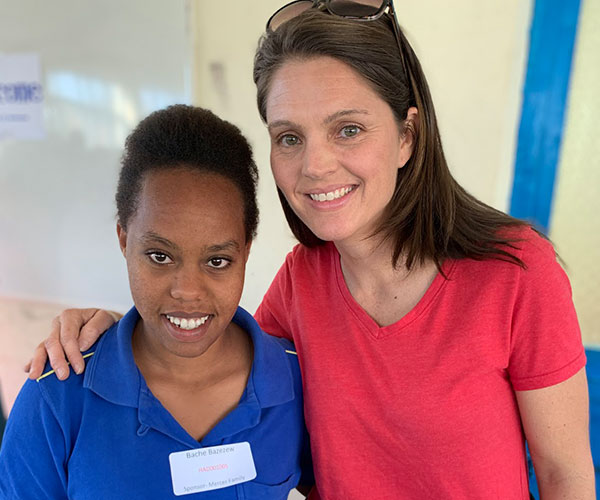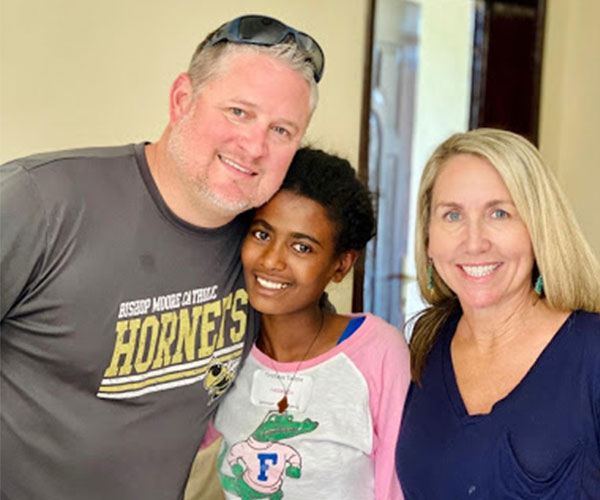 Tirehase, sponsored by the Dunn Family, said this about her sponsors, "I feel like someone is beside me and there to take care of me and love me. It makes me motivated to do well in school. It is a big change for me."
Hope for Our
BRIDGE TEENS
By partnering with teens, Haddis Ministries gives hope for the future. As these teens transition to adulthood, they thrive with the support of their sponsor and community.
For I know the plans I have for you, declares the Lord, "plans to prosper you and not to harm you, plans to give you hope and a future." Jeremiah 29:11